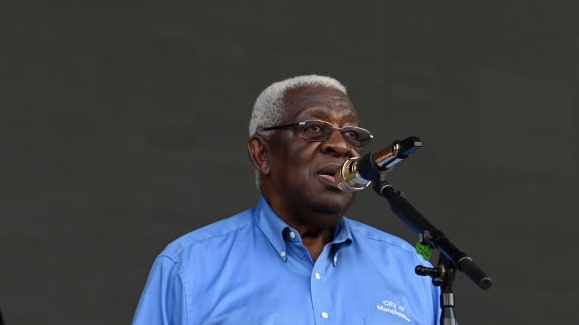 The mayor of a small Tennessee city has succumbed to COVID-19.
Mayor Lonnie Norman of Manchester, which is just 65 miles west of Nashville, died during early Monday morning, according to a post from the mayor's official Facebook page. 
He died after being diagnosed with COVID-19. 
"With a deep sense of sadness and loss, we announce the passing of Mayor Lonnie Norman after being hospitalized for COVID-19 on October 1, 2020. Mayor Norman passed away in the early hours of Monday, October 12, 2020, after a valiant fight against COVID-19," said a statement from the mayor's account.
According to The Daily Herald, doctors admitted Norman to the hospital on Oct. 1 following the diagnosis. 
The beloved politician was the first Black mayor ever elected to preside over the city. And he served as mayor of the town located within Coffee County for a remarkable four terms, according to a statement from Norman's family. Manchester has a population of roughly 11,000 residents. 
Before his tenure as the city's leader, Norman worked at the Arnold Engineering Development Complex for 40 years. He retired as a technician supervisor. 
He ventured into politics in 1984, and in 1991,…