Beauty sale season is upon us, and Sephora just announced the dates and details of its Holiday Savings Event that kicks off tomorrow. Sephora Beauty Insiders will have exclusive early access and major discounts on all of the 2020 holiday deals. Not an Insider? No problem. It's free to join and when you do, you'll reap the benefits of the storewide sale.
If you're already a Sephora Insider, you are probably way ahead of us with your Holiday Savings wishlist. But in the event that you're new to the annual Sephora promotion, or the email slipped through your inbox, we've got you covered.
Starting Friday, October 30, Sephora Rewards members can access limited-time savings on everything in-store or online using the promotional code 'Holidayfun' during the specified dates. There are three tiers of Beauty Insider membership: Insider, VIB, and Rouge, which get 10, 15, and 20 percent off during the Holiday Savings Event, respectively. All of the details are laid out on the Sephora website. You can even sign up online — just make sure you do so before the sale ends on November 9.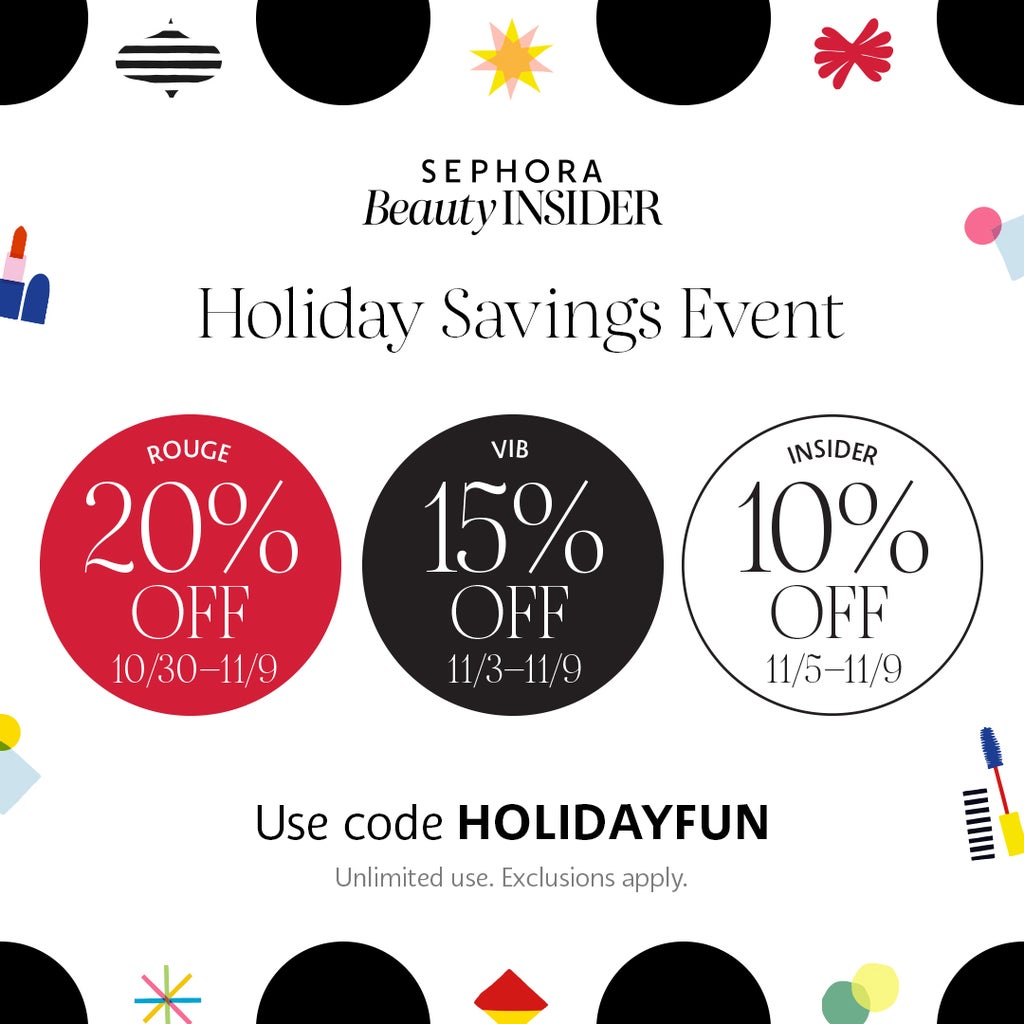 It might seem early, but if you're looking to get some holiday shopping…