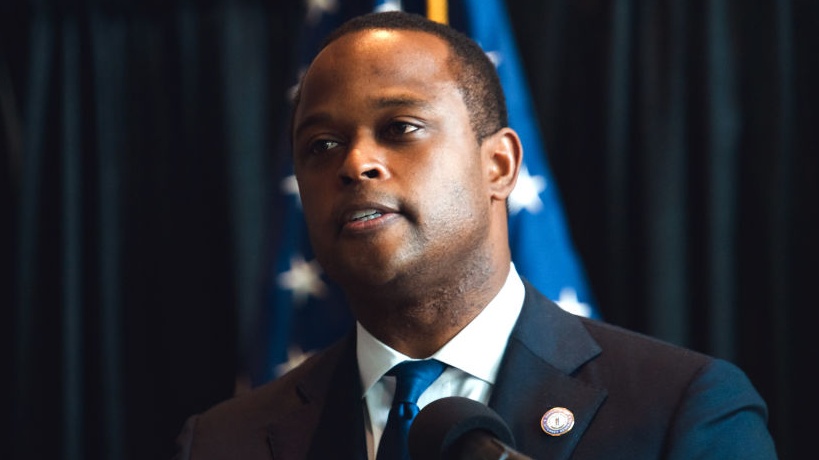 Kentucky Attorney General Daniel Cameron is receiving around-the-clock armed security detail following his management of the Breonna Taylor case in which one officer was charged with wanton endangerment.
According to the Courier Journal, the decision was approved by the state's Government Contract Review Committee on Tuesday, less than two weeks after a man was federally indicted for threatening Cameron on a phone line set up to receive tips regarding Taylor's case.
The $300,000 contract was approved to run through the end of the year and allows for 24-hour security personnel each day of the week, up to 168 hours total weekly.
Cameron's representatives told The Courier Journal that the contracted security workers will be paid $50 per hour and the contract permits multiple agencies to collaborate in the effort.
"The attorney general's protective detail determined that given the credibility of such threats, additional personnel and resources were needed to provide the appropriate level of security," the attorney general's spokesperson Elizabeth Kuhn said in a statement Wednesday.
"Because of the sensitive nature of the threats, we cannot provide further information," she…