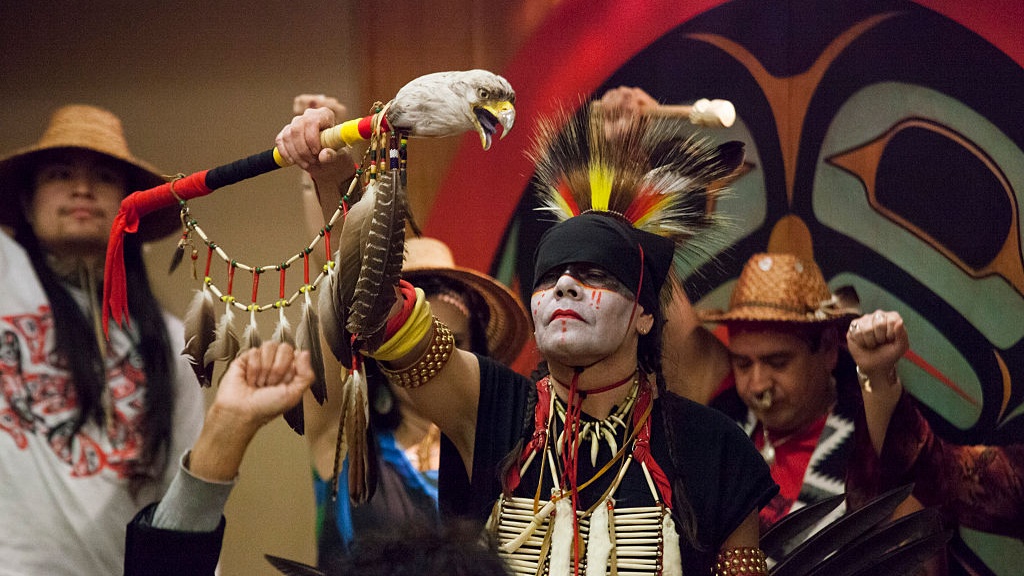 Indigenous Peoples' Day has quickly taken over for Columbus Day in many parts of the United States in the past few years. 
According to Smithsonian Magazine, there are now 14 states, 130 cities and hundreds of schools across the country that have pivoted to focusing on Indigenous communities and history instead of Columbus Day. The states now celebrating Indigenous Peoples' Day include Alabama, Alaska, Hawaii, Idaho, Maine, Michigan, Minnesota, New Mexico, North Carolina, Oklahoma, Oregon, South Dakota, Vermont and Wisconsin as well as the District of Columbia.
The Southern Poverty Law Center notes that wildly enough, Indigenous Americans weren't granted U.S. citizenship until 1924 and restricted from voting until 1948.
Indigenous communities still face racism and overwhelmingly discriminatory practices related to things like healthcare and self-government. Like Black communities, Native populations have also been hit hard by COVID-19, with extraordinarily high rates of contraction and death during the pandemic, as Blavity previously reported. 
"The Navajo Nation is in a crisis with cases, and there are tribes and other Indian organizations across the country that are…