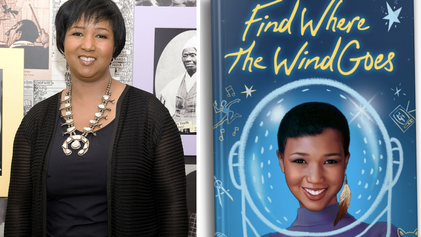 NASA astronaut Dr. Mae Jemison celebrated her birthday on Saturday by revealing the cover art exclusively with Blavity News for the second edition of her memoir, Find Where the Wind Goes: Moments From My Life. 
Originally written in 2001, the book captures Jemison's rise from her childhood dreams to becoming a world-renowned astronaut. The new edition, which is written for young adults, will include vivid illustrations when it comes out in late November.
"Find Where the Wind Goes: Moments From My Life" is an uplifting story about following what you love in childhood to accomplish big dreams. The new edition, which includes cool new cover art by Mike Ocasio and illustrations by Studio NYC, will be released in hardcover in November 2020. It is updated with imaginative and exciting features that aim to resonate with its intended audience of teen and young adult readers. 
As a child, Dr. Jemison — who grew up to become a chemical engineer, physician, scientist and the first Black woman astronaut to travel to space in 1992 — was always curious about science and space.  
She went on to attend Cornell Medical School in New York and later moved to Sierra Leone to serve as Area…