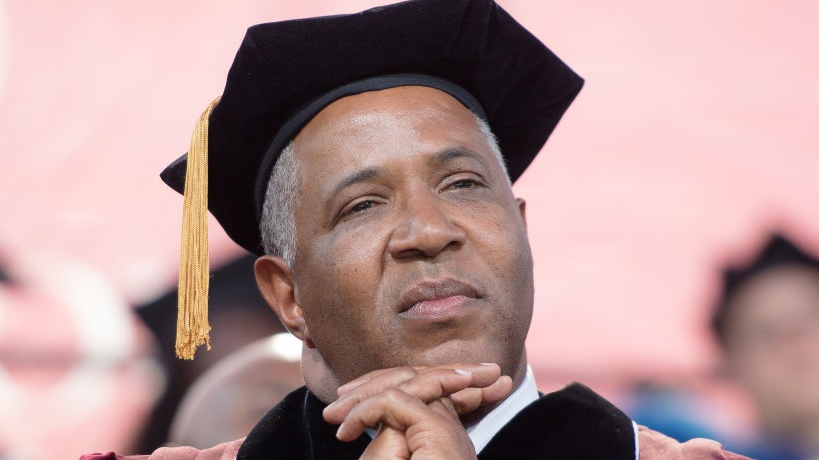 Robert Smith, who recently vowed to cover student loans for Morehouse graduates and one of the few Black billionaires, is accused of hiding $2 billion from the IRS.
In an agreement with the Justice Department, Smith admitted to his role in a tax evasion scheme that involved a number of other extremely wealthy people. He agreed to pay the government $139 million and abandon $182 million in charitable contribution deductions in a wide-ranging deal that may also include further government cooperation. 
The Justice Department released a statement explaining that Smith created two shell companies in Belize and Nevis in 2000 that he routed millions into as a way to avoid paying taxes on it. 
He ran the scheme until 2015, and the IRS said it allowed him to hide more than $200 million from the IRS. With the extra money, Smith admitted that he bought a vacation home in Sonoma, California, and two ski resorts in France.
He also used some of the untaxed money to rebuild his home in Colorado and "fund charitable activities at the property." Smith made headlines last year when he donated $34 million to Morehouse College to cover the student loans for the entire 2019 class, as Blavity