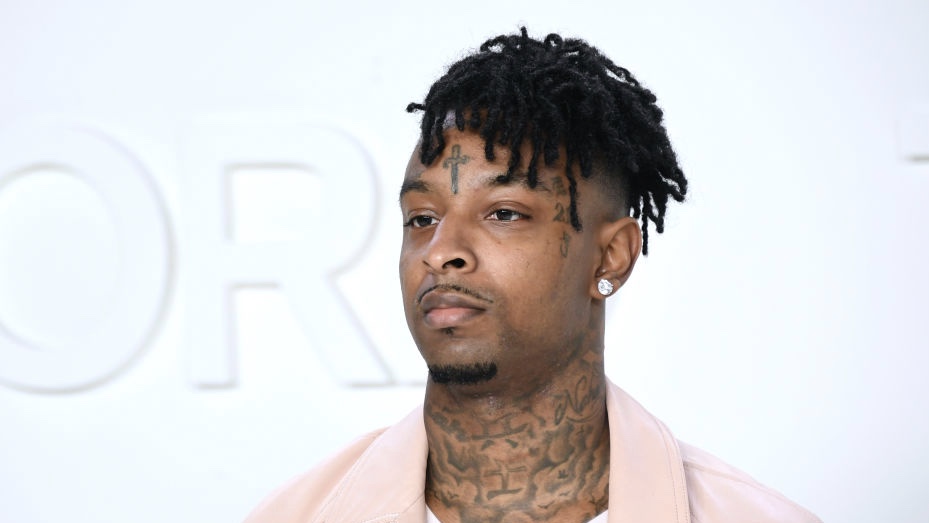 21 Savage spoke about his experience being arrested by ICE last year and being on a 23-hour lockdown while in custody in an interview on Wednesday. 
During his interview on the Big Facts podcast, 21 Savage opened up to hosts Big Bank and DJ Scream about his immigration case and being detained by ICE.
The rapper, whose real name is Shéyaa Bin Abraham-Joseph, shared that his lawyers are still working on his case but that he had made peace with the idea that he may be deported to the United Kingdom where he was born.  
21 Savage's mother brought him to the United States when he was seven and he told the podcast hosts that his family lived in fear because they were undocumented. 
"I done overcame every obstacle that came my way. N****s don't really know how that sh*t be like. Growing up, a n***a is in the hood and a n***a an immigrant. So, no matter what, you can't go to college. You can't get no license, you can't get no job. My mom used to be paranoid driving," he said.
"My mama used to be scared to drive. Scared. But she had to drive. No license. My mama ain't never had a license until I was probably 24 or 25 when I got some money and got her sh*t straight. Our struggle was…